Hodgson Monkey Joke Latest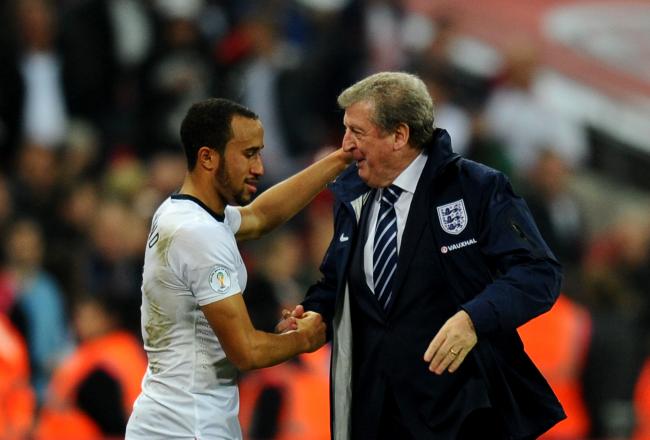 What's all the furore about and who is the mole in the England squad who feels he has to leak something to the press?
England manager Roy Hodgson has offered an apology to winger Andros Townsend after telling a joke at half-time during the recent England vs. Poland international in which an analogy about NASA using a monkey in space was used in relation to the Tottenham player.
Andros Townsend insists he has not taken any offence to the joke, tweeting: "I don't know what all this fuss is about. No offence was meant and none was taken! It's not even news worthy!"
Hodgson is reported by the Daily Mail's Neil Ashton to be annoyed by what is seen as an attempt to smear his character, but the England boss issued the following clarification and apology:
I would like to apologise if any offence has been caused by what I said at half-time. There was absolutely no intention on my part to say anything inappropriate.

I made this clear straight away to Andros in the dressing room. I also spoke to Andros again on Wednesday.

He has assured me and the FA he did not take any offence and understood the point I was making in the manner I intended.

It is reported that Hodgson had been talking to Manchester United right-back Chris Smalling at the time and was attempting to use the analogy to encourage more use of Townsend, who had been England's best player in the first half.
The transcript of the joke reads as follows:
NASA decided they would finally send a man up in an capsule after sending only monkeys in the earlier missions.

They fire the man and the monkey into space.

The intercom crackles "fire the retros".

A little later, "Monkey, check the solid fuel supply".

Later still "Monkey, check the life support systems for the man".

The astronaut takes umbrage and radios NASA. "When do I get something?"

NASA replied – in 15 minutes, feed the monkey.

The Mirror's Oliver Holt, who also ran the story, reports that the joke was told in full and that neither Townsend nor his father Troy, who works for the anti-racism Kick It Out campaign, are believed to be upset by the comments.